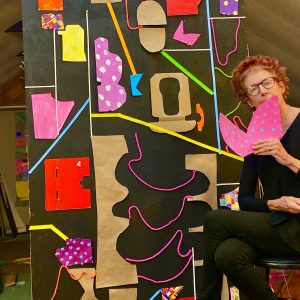 I made the Backpacks during the pandemic using color, line, and stitchery in a collage process. I was daydreaming about the excitement of traveling and the carefree feeling that comes over you when you are off on an adventure. Sequestered at home, these lighthearted whimsies came to be.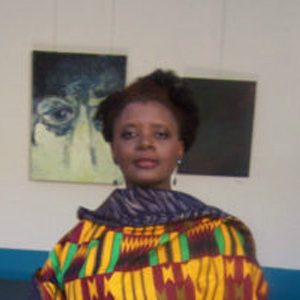 My quilting tradition began 100 years ago in my family. I have used the quilting tradition in my work in this exhibit of the Gees Bend Quilters.
In this time of COVID and social unrest my pieces are life celebrations of African American Women who have lost their lives to police violence.
These five pieces represent the lives of the five African American Women who contributed in ways that were not known and would remain invisible if they were not celebrated in this exhibit.
This exhibit has helped me to heal the sadness in my heart as an African American Women through my art practice.
All of the quilting patterns I used are African American Women Quilting Tradition patterns. Some dating back to the 1800's. I wanted to pay homage to that legacy of the creativity of enslaved African American Women Quilters with the pieces in this pop up exhibit.
I believe in the power of celebration of life and remembering.  I will be giving away small gifts in celebration of the lives of these women—SAY HER NAME!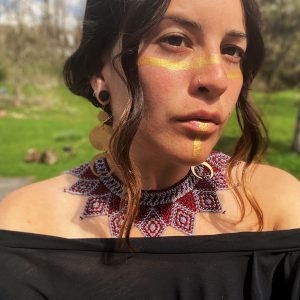 Yen is a Queer Colombian-American self-taught artist, illustrator and muralist. Her work depicts her own interpretation of folk and art nouveau. Through earth tone colors, ornamental layouts, and meticulous detail, the work challenges viewers to delve beyond aesthetic allure and allow mysticism to guide their interpretation. Influences come from years of exposing herself to antique art (such as Gustav Klimt & Alphonse Mucha), furniture, and literature. In addition to creating gallery pieces, Yen is a local muralist.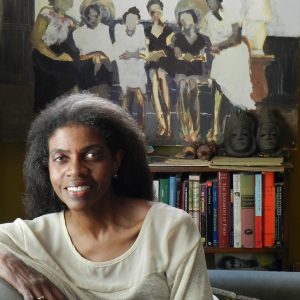 I am a lifelong painter who worked full time in higher education in non-art related positions until 2012. Since then I have been fully involved in local public art activities—teaching, sitting on and chairing arts boards, making presentations—while honing my skills and developing my artistic voice. I am a committed representational painter, interested in figure, portrait, and landscape traditions.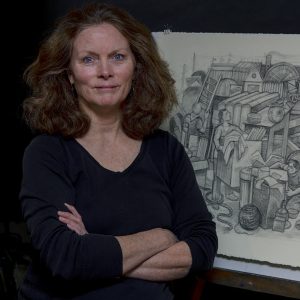 I am interested in what it means to be human. Human beings are storytellers, interpreters, and creators of reality, and I do the same in my drawings. I look for information in my thoughts and feelings, relationships, and world events. Even though I am only one of 7.5 billion people, we are one species (and the same in body and mind), and I trust that my observations will look familiar to you.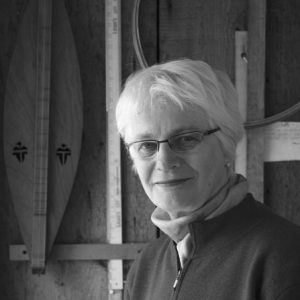 As photography becomes more and more complex, I find myself drawn to the simplest and oldest techniques.
I make cyanotypes, one of the oldest photographic processes, which makes a blue image.
I harvest plants from my garden, making direct prints, on large paper, on my picnic table in the sun.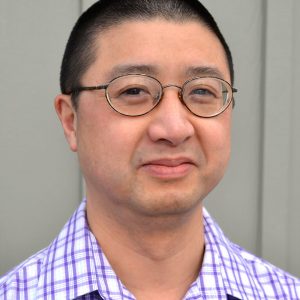 I began my "Big Bang" series of sculpted prints at the start of the COVID-19 pandemic, when we were all forced to flee into our homes, receding from each other like galaxies in an expanding universe. In this disorienting time, the internet has grown even more pervasive than before. I use manipulated photographs of glitching computer monitors to evoke this digital network that serves us all as a social lifeline, even as it blurs our collective sense of reality.